Hello Ladies of Birmingham! Morgan Ashley Studio Salon is having a little fundraiser today and tomorrow! we will be giving free blow outs for your donations! All day today until 7 tonight and tomorrow until 5.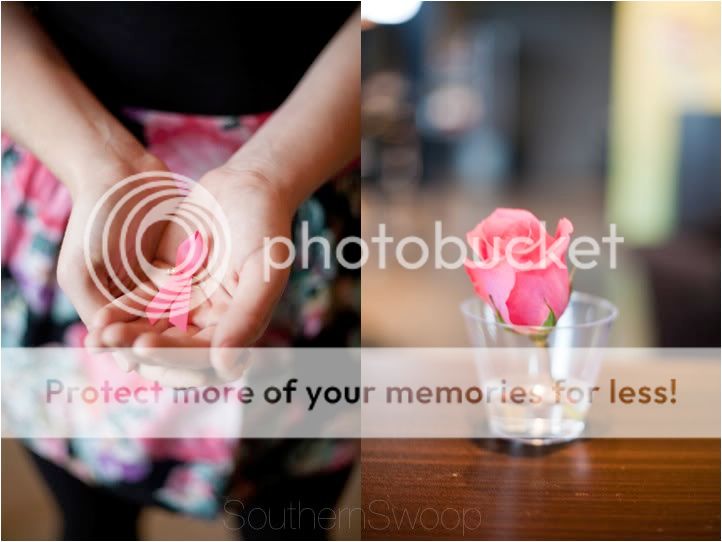 Here is Lorie's Story (written by Lorie in March 2008): My name is Lorie Johnson and I have metastatic breast cancer.

I was 6 months pregnant with our 2nd son when I was diagnosed with breast cancer. I endured a lumpectomy and 3 rounds of chemotherapy while pregnant. My precious son was taken @ 35 weeks so I could continue my treatments. I'm elated to say, after 2 weeks in NICU, Zachary a year old and doing great. I've now completed chemotherapy, a simple mastectomy and radiation.

Unfortunately, my story doesn't end as victoriously as I had hoped. I was

deemed CANCER FREE after my surgeries and chemo treatments. Radiation was just preventative treatment. During my 3rd week of radiation, my doctor noticed something not quite right with my skin. A biopsy and another series of test were done only to discover the cancer was back and in my lungs. I was told it was incurable. I do not accept this as an answer. I have two pre-school age children. God has not carried me this far only to leave me now. He is the only one who can tell me when it's my time and I know He will walk me through this fire.

I have some incredible people rallying around me. I am currently undergoing treatment @ MD Anderson in Houston. Please pray for me and my family as we continue this journey God has placed us on. We love each and everyone of you and thank you for your constant prayers.
Lorie use to be a client here, unfortunately Lorie passed away In January 2009. But her legacy still lives on with The Lorie Johnson Foundation. The purpose of the foundation is to

assist women who have been diagnosed with cancer through education, awareness, active fundraising, and financial support for medical bills, living expenses, and travel. So come and help out by getting your free blow out and donating what you can!
[This Foundation has continued to pay expenses for a 34 year old with breast cancer; a 72 year old woman from Cullman, Alabama who needed help with travel expenses getting to her chemotherapy treatments; a single woman from Colorado whose insurance only covered 80% of her medical bills; a 3 year old from Birmingham, Alabama who is battling leukemia; a 61 year old whose disability payments were being delayed by the application process; a 31 year old who has been diagnosed with cancer in her liver; and a 41 year old in Sylacauga who has colin cancer.]
We welcome walk ins today, but its better to call...we're filling up!
Morgan Ashley Studio Salon
7350 Cahaba Valley Road, Birmingham, Alabama