It surprises me how many of my friends don't know how to tease their own hair...Without teasing my life would be a waste. Just kidding, my life wouldn't be a waste, but it would be close to it. Flat hair is MISERABLE. Flat hair is a jerk. Flat hair is not pretty. Flat hair is rude. But teasing...oh my sweet teasing...teasing is a little white lie kinda. Teasing is a sweet little trick that can help those with thin hair/or a small head. (But please don't take advantage of Teasing, Snookie did and look where it got her)
Anyways, If you've always wanted to know the tricks of teasing, here is a little tutorial we put up for this week's How to!
What you'll need: VERY IMPORTANT- A Fine tooth comb. Flat hair. and Lot's of hairspray.
The Steps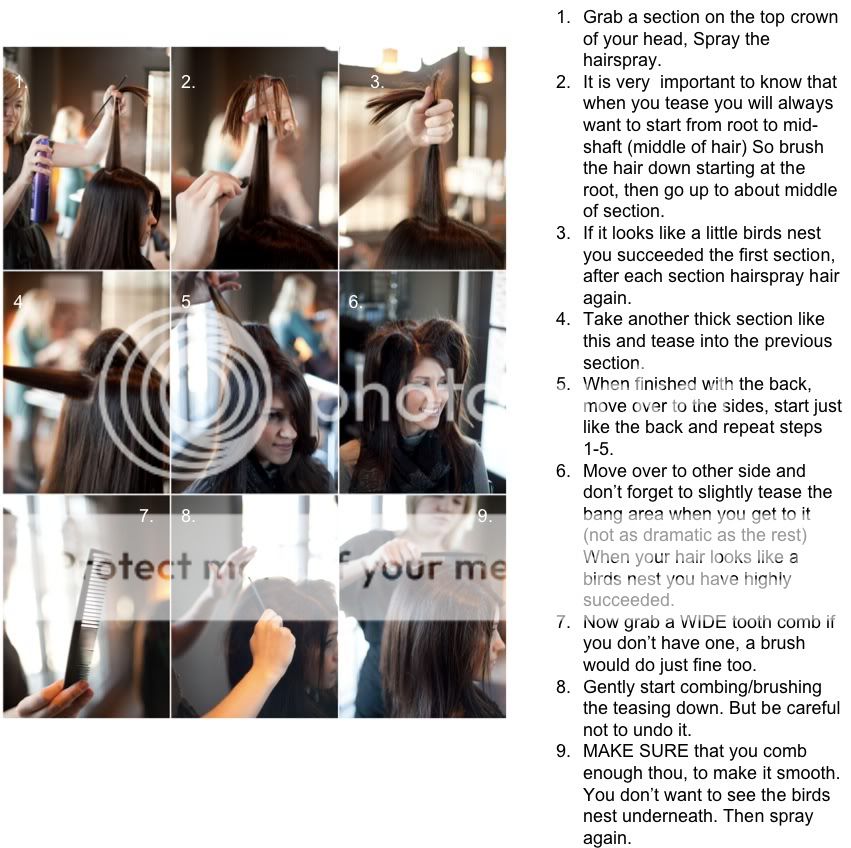 The results: Thanks so much Megan for letting us use your lovely hair!
*side tips: If you're hair is too clean, make sure to spray that hairspray to make sure there is enough grip to hold the tease.
Gotta use a fine tooth comb to tease. A FINE tooth comb.
Hairspray. Hairspray.
Have a wonderful Tuesday, hope this helps!