Happy Thursday everybody! Christmas is right around the corner! Literally! and with that comes Christmas parties! Oh how I love Christmas Parties... So for this weeks How To we are doing two different Holiday hair up do's. One for the more fancier put together girl, and another for a messy sassy chic type of girl.
The first one is the more put together up do, Kayla our receptionist is our model today, all you need is a little rubber band and you might want to check out the
Teasing how to
, because teasing is necessary in both of these.
The results.
This second one is what I like to call sweet and sexy. The messy up do/bun that takes 2 seconds and is still cute with a holiday dress and fun earrings. Emily is a stylist here and was awesome enough to let us use her hair.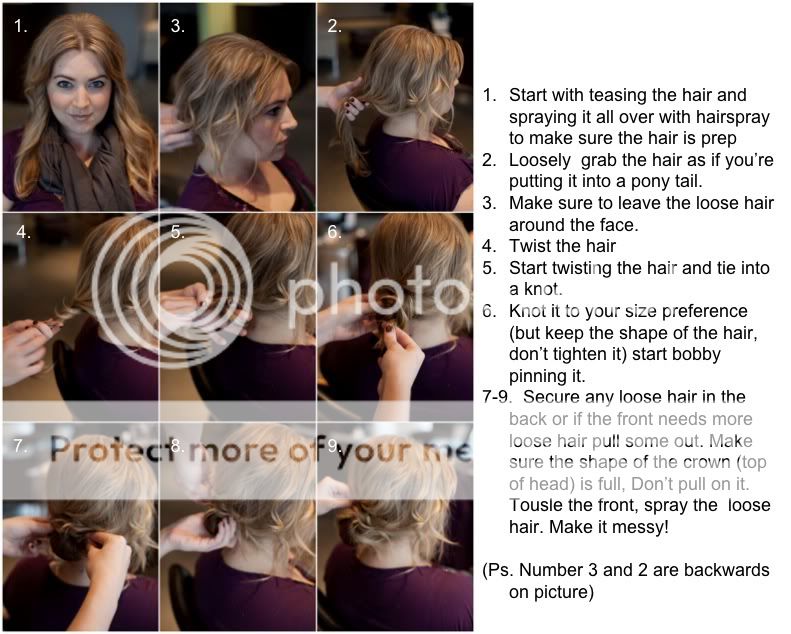 The results:
So cute.
So there you have it ladies, you got two different looks that you can feel free to make your own! Try it and let me know if it works for you! Hope it inspires you to spice up your holiday hair!
Happy Thursday