Hope everyone had a wonderful New Years! I'm sure everyone is back to their normal routine working and doing daily life! We are! So for this weeks How To we start the New Year with The Runway Curl.
(We like to call this the "Victoria Secret Curl" Just a little different version to spice up your curling technique)
Products we used: I'm sure you recognize our Bumble & Bumble Spray De Mode Hairspray, works great on curls. To the right, we're introducing our Bumble&Bumble Brilliantine- Its a creme like consistency that adds shine and is great with separating curls.
The steps: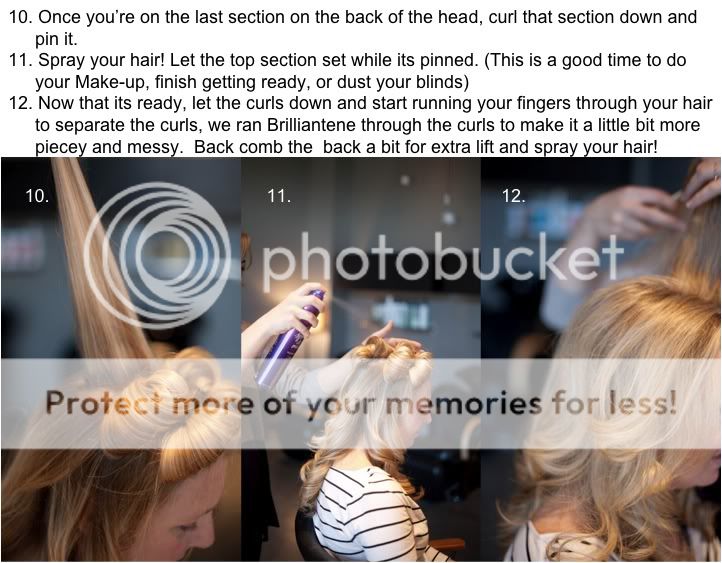 Our beautiful Rebecca
Have a Happy Thursday!