Molly is a sweet friend of mine, she's a stylist with me at Morgan Ashley. She's been dating Craig for a few years now. At the salon we've been teasing Molly about when she was getting engaged.... Little did she know Craig has been planning it for months. Craig contacted us at the salon to let us know he wanted to propose to Molly soon. He wanted all of her friends and family there. So us girls at the salon, decided to lie to Molly and tell her we were doing "staff pictures" at Mt Laurel on April the 2nd. We told her that we needed to dress up and fix ourselves for the "pictures", that we were all driving up to Mt Laurel right after work because it was a beautiful location. On April the 2nd, we all woke up excited for the big day. Molly woke up excited about her new dress she bought for "pictures". While we were at the salon finishing up and getting ready to leave, Craig and her family and closest friends were waiting for us to bring herr...Here is Craig waiting...nervous as ever with her new ring...
Everyone else waiting anxiously!
Meanwhile, the girls and I arrive at Mt Laurel and I tell them we have to walk for a little bit to the location I found, "it's perfect!" I said.
Molly walking, not knowing yet whats to come....
and I bring them to the location, where she sees her family and friends! waiting for her while hiding Craig right behind them
Mollys great reaction!
The crowed opens and there stands Craig...where he proposes
and she said YES!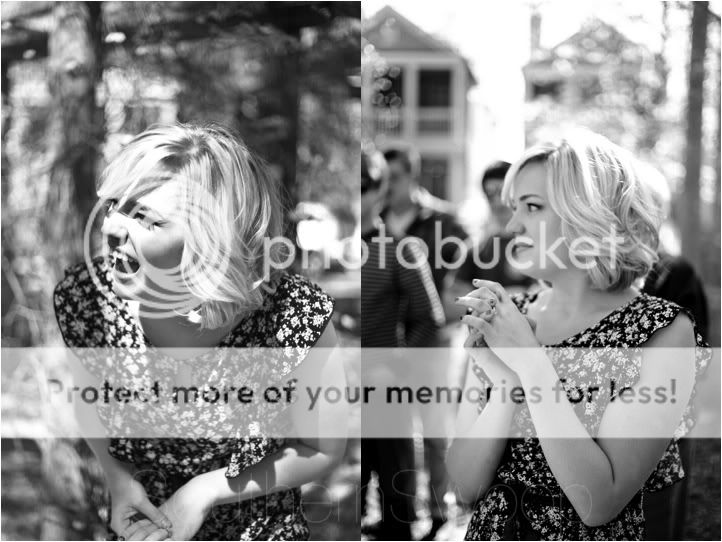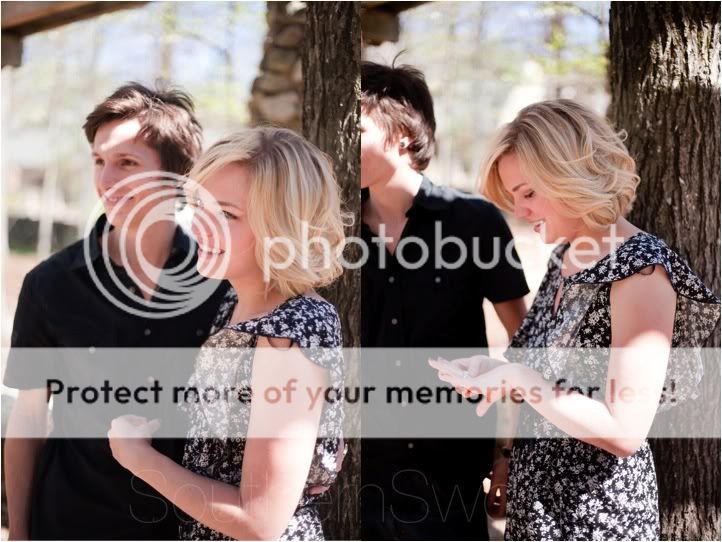 AMAZING day it was. Congratulations Molly & Craig!!