The bright morning wasn't what woke me up, it was Robbie. He welcomed my awakening with a soft forehead kiss and said something that made me throw a little fit and smashed my face back into the pillow.
He said he had to work all day!
I mean i did have a reason to act like a 3 year old right!? We had a day planned! Ok so we didn't.
He left for "work". I laid and tried going back to sleep. I again awoke to a little letter :)
THE GREATEST LETTER EVER.
It started off saying that I'm the greatest thing since sliced bread. OK SO IT DIDNT, but it basically did.
The past year has been amazing and i am looking forward to spending many, many, many more with you. Thanks for being such a blessing in my life..."
......and there was a lot more but i wont bore you with that, i'll just give you a preview. OH and at the end of the letter it said:
"Ps Be ready at 11:00am. Mom and Kadie are taking you out to lunch!!!
Text "will smith" when you get this message"
Eleven couldn't come any slower. I was so excited! What was going on in my head at this point?
Well, at the moment i was thinking..."lunch with the girls?" nice treat. Must be making up for working alllllllllllllll day.
Mama Ballentine Kadie and I end up at PF Changs!
We have a nice little lunch. Laughed and joke about the waiters hair. WHAT! I liked it. And made the mistake of telling him. We all know how awkward i can get. Well, i did.
Anyways, after our lunch the waiter comes back....
(except the one Robbie left was green)
Again, i wont bore you so i'll just put the highlights:
"How was lunch? Dessert? I'm sure the girls wouldn't mind stopping by the cheesecake factory!"
So we went to the Cheesecake factory to get yummy dessert!
"but you guys don't take too long. I would hate for you to miss your spa treatments! They'll be expecting you at 2:30!"
Thats right Ladies, I got him.
Oh and this letter had at the bottom:
"Text "roll tide" when you get this message"
So we go and indulge in our treats. Nails, pedicures, massages...
What was going on in my head then?
Well I started to suspect he had something up his sleeve now. Making up for working alllllll day just doesn't cut it anymore....Hmmmm....
SO! When our treatments were done, guess what?
THE SPA LADY GAME ME ONE OF THESE!
(except the one robbie gave me was green...)
It read: (again, just highlights)
"Hope you enjoyed....So i was wondering if yo were in the mood for a 'hot date' tonight? Need something to wear? Time to go shopping! I'll pick you up at 7:30!"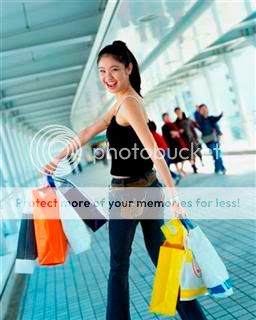 Ok so that's not me. But close? kinda?
I would never wear those jeans.
This one at the bottom said:
"Text 'hey girl hey' when you get this"
SOOOO by the time i got the third letter it was 4:30ishh So we had to rush rush! We go next door and got the cutest little classy dress i could find within a half hour. (I'll post pics of us soon) We rush home and i jump in the shower and start getting ready!
Yes i waited, i was on time :)
I waited...I was nervous...
It was so sweet, it was so amazing and thoughtful how he picked me up for our date. Robbie and I never really get the chance to be a "real couple" sometimes because we're long distance. So simple things like Getting ready and being picked up for a date i haven't been able to do since i stay with his family. The anticipation of waiting for a date is so great! I loved it! and I'm so glad and grateful that he put that in there for me :)
7:30 on the dot the bell rang...
His mom haha...his mom answered the door asking him what his intentions were with me. His sister Kadie and cousin Angie were upstairs with me waiting for him to come get me...
I indeed was in Love with this man.
The man that stole my heart, quite literally. The one that overpowered my own desires and passions...and also has made them stronger at the same time. The one that has challenged and grown my love with our Christ. The one that makes me laugh like no other, he makes my face so sore from smiling all the time...
We walked out. The late afternoon muggy streets were so charming. The moon, I'm convinced decided to be extra big and yellow for me :)
GEEEEEEZZZZZZ......he looks good....
Just kidding, but seriously. ANNND where were we going?
I wish i could find more pictures that do this place justice. Incredible. Delicious. Service? PERFECTION. It was a Wednesday night and it was popin'! This restaurant is one of the nicest in the state of Alabama. You can tell...
Were driving back to his town...
He say's "lets go for a walk"
We kinda always go for little walks so i didn't think too much of this.
Mmm ok i wasn't totally honest, this is what i really thought about taking a walk:
"walk? right now? i'm in a dress...which means my legs are bare..and my arms... one word...MOSQUITOS!!!!!!!!!!"
No i would not like to go on a walk with you. No i would not like to get eaten alive.
With a HUGE smile i got out of the car he parked infront of a park and we walk around the block, back towards the other side of the park. As were walking up close to it, there was a fence...with a posterboard on it...
IT WAS A CROSSWORD PUZZLE! a large one.
I haven't gotten a chance to get a pic of it but it was amazzzing.
There was also a large permanent marker and a piece of paper taped to it. THE CLUES!
How amazing are you robbie?
The clues were just inside jokes and stuff related to us. There was only a few. Like 3 across and 4 down or something like that. Once i was done with those, on the bottom of the posterboard it said "pull when done" ....i did. The bottom had another across word i had to do!
The one's i did before the bottom one had certain squares extra bold and darker. The letters in those had to go on the bottom 4.
After i figured the letters into words it read this:
Ahhhhh!!!! Thats what I'm thinking about right now!! Omg... OH MY GOSH!
I turn around and he looks at me with a HUGEEE smile! I can't help but copy. His soft blue eyes were too amaaaazing, his stance so strong and confident.
"Do you think God wants us together?"
"Do you still feel good about this?"
(or something like that...keep in mind, i'm kinda getting proposed to here!)
He pulled out the ring...
"Joanna Cuamba, will you marry me?"
HEEEECK MOTHER FREAKIN YESSS!!!!!
(well it was more like a "yes, omg yes" then a long hug and lots of forhead/face kisses)
He put a ring on it. He liked it.(me)
In the mist of us celebrating by hugging and kissing and loving the ring he signals his family out of the bushes and tress! hahaha!
out comes his dad from a tree with a camera, then his mom and sissy and cousin and friend out of the bushes! Haha
Then came the "LETS TELL THE WORLD!"
Mom cried, family freaked out, friends paced back and forth as i told them, God smiled upon us :)
So there you have it folks, the day the boy put a ring on it :)
I'll be sure to upload the video and pics soon!!
Oh and ps. Robbie only had to go to half a days worth of work. His dad and him went to play golf in the morning! haha...sneaky sneaky...
Oh love :)